US analyst firm TBR has published two reports on SoftwareOne's breadth of capabilities and key strengths that are driving the Swiss headquartered company forward.
In the first report that looks at SoftwareOne's go-to-market strategy and overarching business approach, TBR stated that "the evolution of SoftwareOne's strategy, from transactional to a true partnership model with customers, fills a clear gap for many end customers."
It identified how SoftwareOne is focused on both technology and commercial journeys for customers, with a strong focus on the midmarket segment, stating "midsize and smaller organizations need a partner that can match their scale and budgetary constraints. With more than 65,000 clients, SoftwareOne is serving organizations across a wide spectrum, filling the gaps end customers have in designing, procuring and managing their increasingly cloud-led IT strategies." SoftwareOne's strength in the midmarket, combined with its relationships with cloud hyperscalers and certified talent will likely lead the Big Four consulting firms to seek opportunities to partner with SoftwareOne, the report continued.
TBR noted that SoftwareOne's legacy as a reseller and access to deep data insights garnered over 30 years of helping customers buy software, provides a unique ability to "see into its clients' technology environments, buying behaviors and upcoming needs" It also identified SoftwareOne's ability to cross-sell software, cloud and consulting services, something many other SaaS consultancies grapple with.
Critically, in a time of market disruption, uncertainties and budgetary pressures, SoftwareOne's ability to be a 'safe pair of hands' to help clients 'solve the basics' was highlighted, with the report saying: "TBR believes many clients find "innovation" scary and unnecessarily disruptive when they are simply trying to keep pace with moving to cloud or retiring old software. Being reliable — a safe pair of hands — may be a greater strength than being perceived as innovative."
The idea of pragmatic transformation is amplified further in the second TBR report which focuses on SoftwareOne's SAP capabilities. SAP is the backbone of many organizations. Modernizing it to S/4HANA or moving to the cloud are significant undertakings, which many organizations find a challenge. The report notes growing Global System Integrator (GSI) fatigue particularly amongst the high end of the SMB market and low end of enterprise-scale customers, who are often overlooked by the GSI giants.
It's here, that TBR identifies, SoftwareOne has "found a sweet spot", stating:
SoftwareOne have a refreshingly modest and believable counter proposal: pragmatic, incremental IT and business transformation, with the sober recognition that a change as significant as migrating to S/4HANA and to the cloud needs to be executed in a series of manageable - and financially feasible - steps.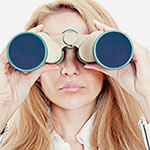 US Analyst Firm
Both reports also emphasized SoftwareOne's strong partnerships with the leading hyperscalers but notes that the company is focused on what is best for the customer, rather than a particular vendor's objectives.
Download the TBR overview report
SoftwareOne has itself transformed over the last several years from a licensing reseller to an end-to-end provider of software and cloud, solutions and services. While we serve customers of all sizes in over 90 countries, our sweet spot is the upper mid-market for whom practical transformation with a partner that will deliver results, rather than promises, is key. Our depth of relationships with leading hyperscalers combined with our deep bench of certified experts is driving our ability to help customers achieve their business outcomes.
As TBR concludes, '"SoftwareOne works with clients where they are, not where they could or should be. Rather than direct clients toward services and solutions better suited to more technologically advanced or mature enterprises, SoftwareOne stays within a client's space and immediate needs, perhaps reflecting that deep understanding of the client's environment and budget. SoftwareOne can provide innovative thinking and road maps for transformations, but rather than lead with the imaginative future it emphasizes the safe pair of hands."
SoftwareOne ….. has the expertise and experience to evaluate a client's technology needs and long-term strategy, then recommend the cloud environment that fits best, without regard to SoftwareOne's alliance relationships with or revenue targets aligned to the three hyperscalers.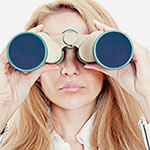 US Analyst Firm