Find a dream job at SoftwareOne
"SoftwareOne gives you the opportunity to own your career, by challenging yourself & being part of a dynamic industry." – Jacqui OBree, Learning & Development Leader
Explore opportunities
We sell and deliver software and cloud solutions in 90 countries. Unlocking digital value is our job. We help clients with their software and cloud purchases, implementation and support, which is the basis of our real-world commercial advisory. We use these insights when we provide technology services to our clients modernizing applications and workloads.
If you see more than buzzwords here, we'd love you to be a part of SoftwareOne.
Six steps to your dream job
We value engagement, including during the hiring process.
SoftwareOne

Academy:
Creating life-changing opportunities

We launch memorable careers. The SoftwareOne Academy provides free educational resources and paid work experiences to give individuals a head start and a chance to shine, whether they are recent graduates or seasoned professionals seeking to start a new act.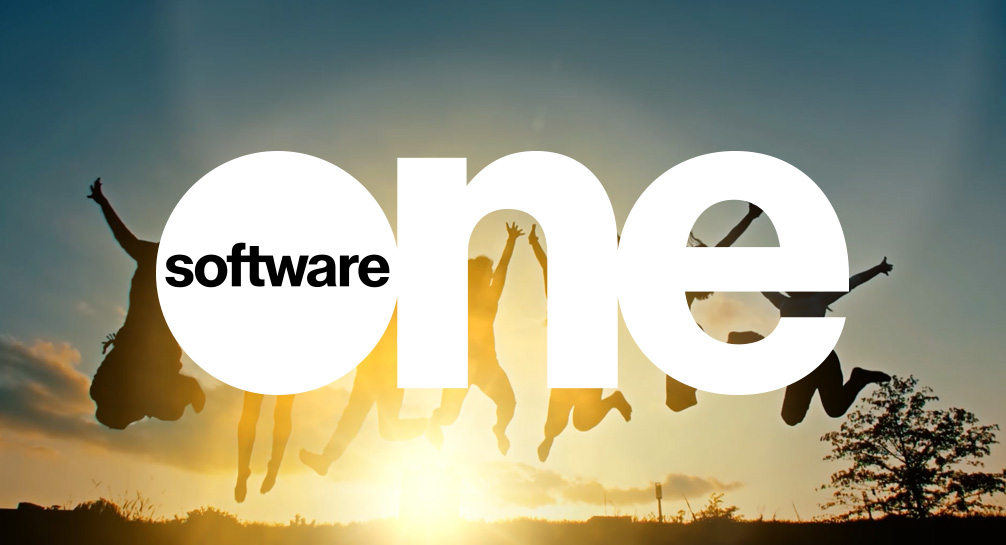 A culture of values, with benefits
We cultivate a unique workplace experience based on seven core values. They shape how and why we do business. These values help us attract and retain the best people. Like you. These values are not tucked away on an HR hard drive. We live them every day, and our decisions reflect them.
SoftwareOne is a global business with a local heart. Our values are adapted to suit the unique culture and needs of each location where we operate.
SoftwareOne

by the numbers
We support customers in 150 nations. Our headquarters is in Stans, Switzerland.

Our disciplines include sales, customer success and information technology.

We service organisations in every sector and many industries.

We have grown to deliver business transformation, software and cloud licensing advice, and technical strategy and implementation services.
SoftwareOne

Benefits

Our benefits packages are customised by region to reflect the needs of our employees where they work. In addition to health benefits, a comprehensive global career path, and development opportunities, we offer:
President's Club

Exclusive recognition awarded by leadership and your peers.

Flexible work

Do great work from anywhere, deliver excellence everywhere.

Employee Exchange Program

Experience new colleagues and cultures around the world.

Incentive programs

SWOmies award bonuses to colleagues who go above and beyond.

Lifelong education

We pay for your new skills with tuition reimbursement.

Employee stock option programs (SIX: SWON)

Be an owner. All employees can be shareholders.

Comprehensive holiday time

We are serious about work-life balance. Seriously.
Diversity & Inclusion make us stronger
We strive to foster an equal and inclusive culture that allows individuals to be the best versions of themselves. That culture is as varied and rich as the backgrounds of our employees and customers. We embrace differences and strive to provide an inclusive environment supportive of every person regardless of gender, ethnicity, sexuality, ability, or religion.
We believe varied backgrounds and perspectives empower the creative thinking, innovation and deeper insights that lead to the best possible customer experience.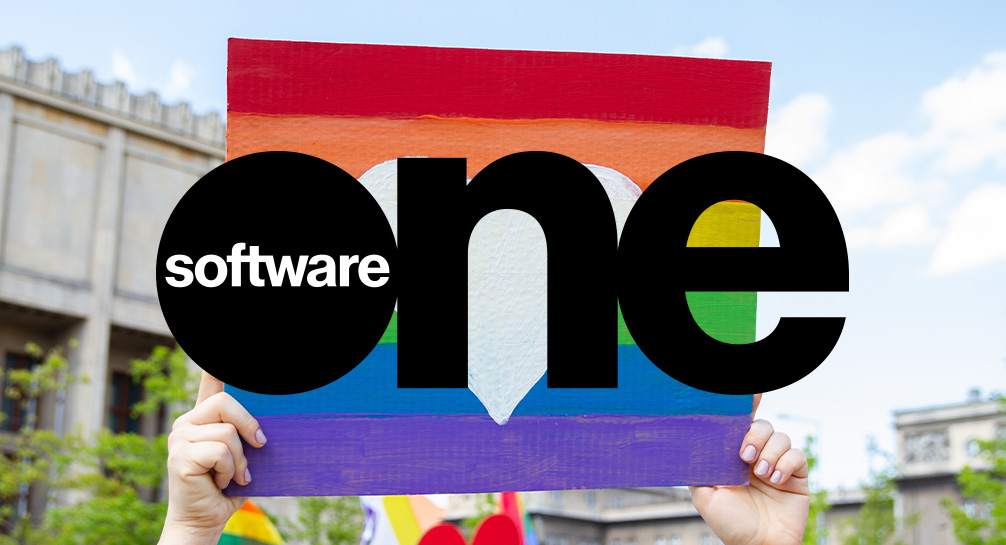 Inclusive means accessible
Action speaks loudest. Mosaic is our North American volunteer diversity, equity, inclusion, and belonging (DEIB) board. Composed of diverse employees, the board quickly identifies employee needs, recommends strategic actions, and helps lead changes in business practices. Members serve as DEIB ambassadors to help evangelise and integrate strategies and initiatives within the organisation.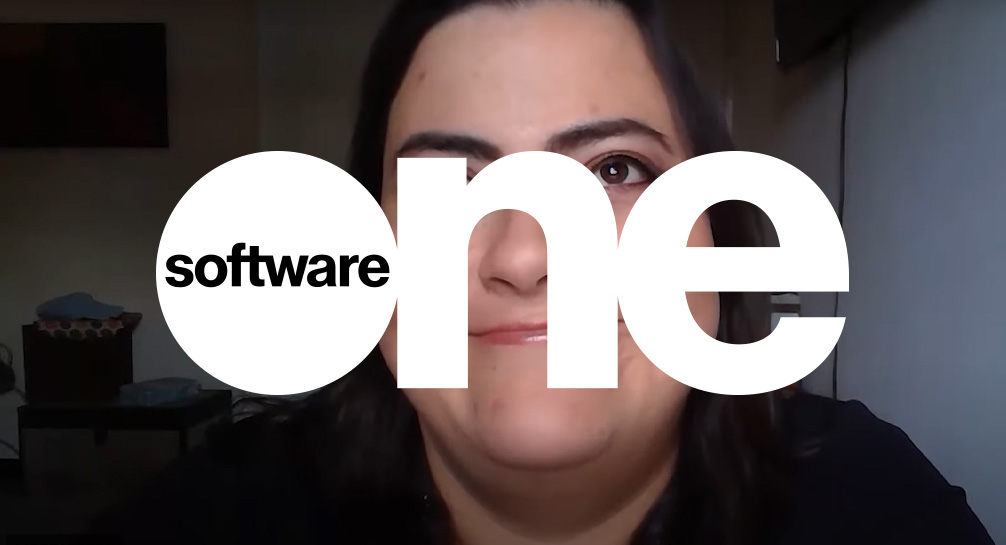 One transformative employee story
Flor Silesky of our Latin American team shared the story of her bipolar disorder diagnosis, which opened the eyes of her coworkers to the extraordinarily challenging experience. SoftwareOne's empathetic, respectful culture helped Flor accept herself, and we all grew as individuals and an organisation.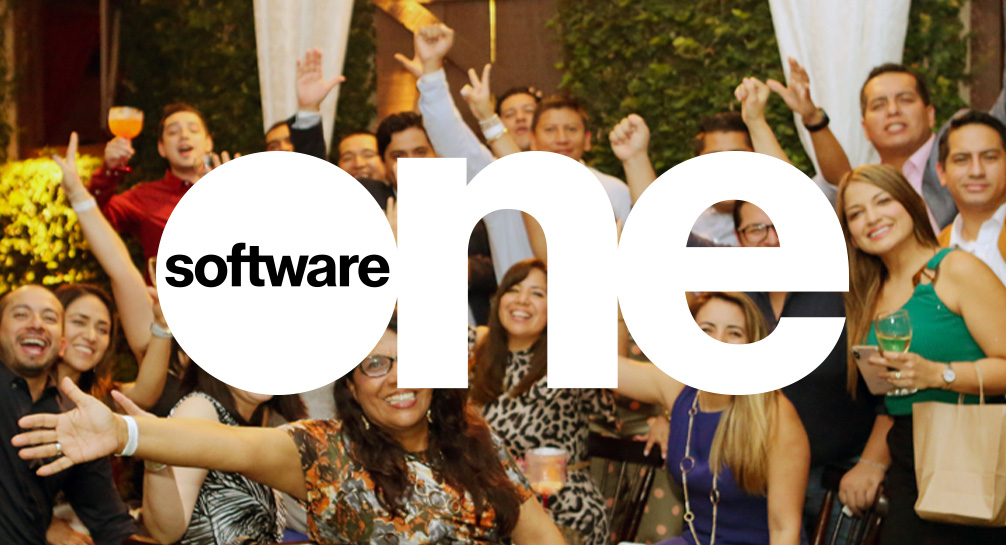 We give back
Our employees and philanthropic activities contribute to positive change everywhere we operate.