Reseller & Consultant Partner Services
We deliver on-demand scale and growth
Reseller and Consultant Partner Services
Unlock profitable, scalable, and innovative cloud opportunities when you join our partner marketplace. SoftwareOne handles all your billing, provisioning, technical support, and analytics needs. We make it easy for customers to purchase your cloud licences and services.
SoftwareOne Reseller and Consultant Partner Services accelerate your cloud business by providing a turnkey solution to broaden your client reach, backed by the global capabilities of our 8,900 software and cloud experts. We reduce your operational, support, and infrastructure overhead, so you can focus on delivering positive outcomes for your clients.
Accelerate digital maturity with SoftwareOne in your corner
The SoftwareOne Partner Program Marketplace is your portal to manage customers' cloud and software lifecycle backed by our unified cloud support services. We equip partners to improve their agility, save time, and reduce the cost of doing business. With tools, resources, and data at your fingertips, you will deliver more value to your clients and build long-lasting relationships.
Ordering

We make selling cloud and software services quick, easy, and intuitive.

Real-time provisioning

We provide guided tenant provisioning that ensures accurate setup of agreements and billing.

Subscription management

Manage customer subscriptions with clear visibility into your client's licence estate.

Reporting

Track customer service utilisation, and apply our advice to manage client relationships.

Aggregated insights

Customizable dashboards connect business teams with a graphical view across billing and consumption data.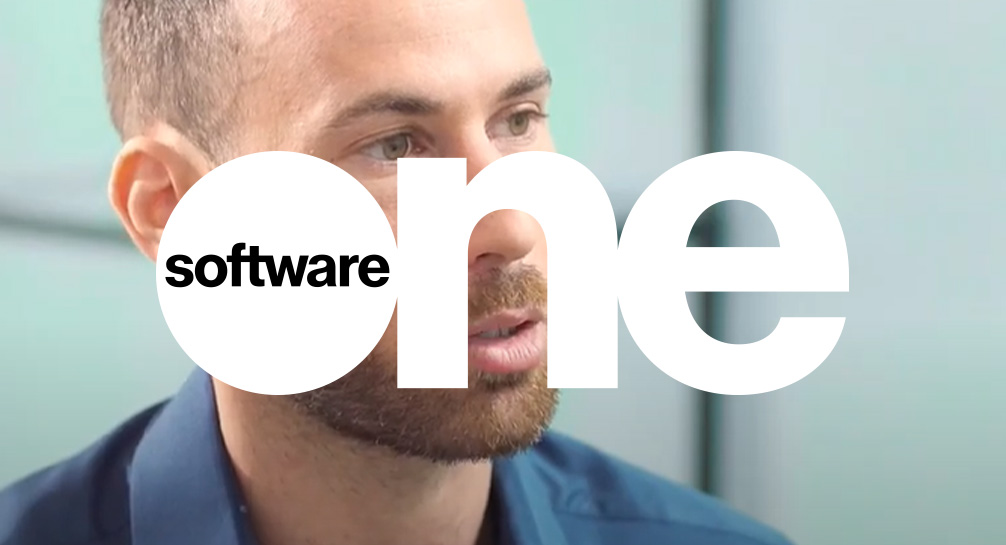 The right partnership unlocks Azure potential
The SoftwareOne Partner Program helped Cognni optimise its Azure costs and stabilise its cloud environment internally and externally. Improved customer service worldwide led to expanded business opportunities and growth.
Discover the power of partnership
We'd like to work with you. Share a few details about your business and we'll get right back to you.