SoftwareOne case study
Tackling climate change with greener energy
How SAP BW/4HANA on Azure gave e.kundenservice Netz the data platform needed to drive greener energy solutions.
Every time you turn on your lights, you're consuming energy. If you have solar panels on your house roof, you're also generating renewable energy and you may be feeding that energy back into the grid. Every flick of a light switch generates data. And that data all paints a picture. Aggregated, it shows where there are energy peaks and troughs, where energy can be better utilized and how to make the entire system more sustainable.
To stop climate change, the world needs to transition to renewable, greener energy sources and use energy more efficiently. Belonging to the E.ON Group which is one of the largest operators of energy networks and energy infrastructure in Europe serving 50 million customers, e.kundenservice Netz is fully committed to this goal. One of the ways it can do this is through the energy generation and consumption data coming from its grid infrastructure to identify where efficiencies can be made, grids better utilized and greener solutions deployed. But to perform effective data analysis, it requires a common data platform.
cloud-based data warehouse solution consolidates SAP systems in Azure

clients' energy consumption data now analyzed in real-time

data-driven decisions on innovating greener energy solutions
Client

e.kundenservice Netz

Industry

Energy

Platform

Azure Cloud

Services

SAP Services: SAP BW/4 system landscape implementation services in Azure and consultancy; Data and AI Services

Country

Germany
Decentralized data as a challenge
e.kundenservice Netz, now called E.ON Grid Solutions, carries out the customer processes for E.ON's distribution network operators, collecting, analyzing and processing the energy consumption data of 14 million customers every day. This data enables the company to determine when and where there are electricity consumption peaks or available energy capacities, which in turn helps the entire Group to better manage the utilization of its grids, improve its customer service, develop new products, reduce costs, and become greener.
However, the disparate IT systems of the distributors meant multiple data sources and various data analytics tools were in use including Azure Advanced Analytics, Tableau and Celonis, making it nearly impossible to get a consolidated view. What's more, the rigid on premises SAP BW systems offered little room for innovation, were expensive to operate and meant that cross-system data use wasn't possible.
A consolidated data solution
Having worked closely with SoftwareOne to install their first SAP Workloads in Azure in 2017, followed by several SAP projects, e.kundenservice Netz turned to SoftwareOne again to consolidate the various on-premises SAP legacy systems of E.ON's distribution network operators into a multi-tiered system deployment in the cloud.
Specifically, an SAP BW/4 system landscape was implemented in Azure, consisting of BW/4HANA, Web Dispatcher, Cloud Connector, SAC Agent, and DP Agent (SDI). For the high storage and data management requirements, Microsoft's native file storage service Azure NetApp Files was used.
At e.kundenservice Netz, we take care of all customer processes from domestic power supply to meter change, from balancing to billing. For our distribution network operators, we ensure the smooth running of processes related to energy supply. Working with SoftwareOne and Microsoft to create a single cloud-based SAP platform gives us real-time insights into our data and helps us achieve this goal as well as drive the innovation of sustainable, green energy solutions.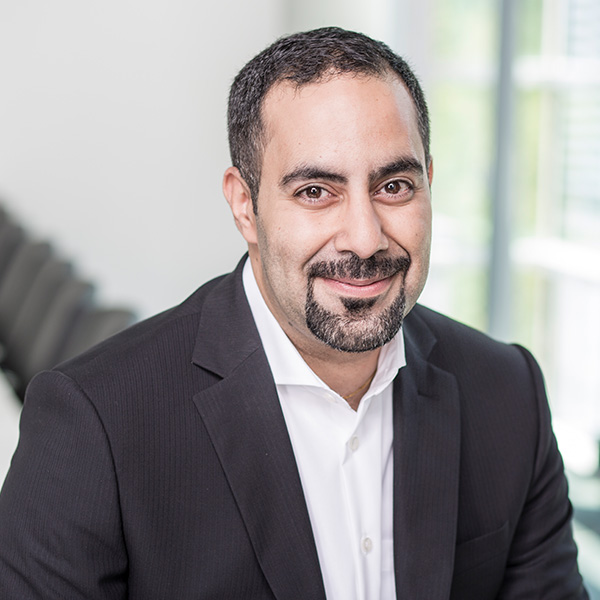 Tribe Lead & Chief Product Owner, Solution Data & Analytics, e.kundenservice Netz GmbH
More data, better insights
By building a central data platform and linking various data sources from SAP and non-SAP systems such as Oracle or other databases, e.kundenservice.Netz can access more data than ever before and use various data analytics tools to perform fast, automated and efficient data analysis in real time and generate and provide unprecedented data quality to its customers. New tools such as SAP Analytics Cloud, SAP Fiori as well as Microsoft's native Azure services add further comprehensive analyses.
SoftwareOne also provides a continuous managed service with 24/7 availability of the service desk as well as SAP system monitoring including operating system and database monitoring; patches and other required updates such as database or operating system maintenance; and an annual performance of a disaster recovery test.
Could you benefit from a similar service?
Get in touch with our experts now.
Could you benefit from a similar service?
Get in touch with our experts now.
Data-driven decisions for a greener future
e.kundenservice Netz now has a consolidated, real-time view of its data to make better decisions, improve innovation and ensure a transition to sustainable, greener solutions. Access to this data means reliable, data-driven and sustainable decisions can be made by all stakeholders: the distribution system operators, local electricity feeders and electricity consumers.
This fundamentally supports the corporate mission: to decisively drive forward the energy transition in Europe and are committed to sustainability, climate protection, and the future of our planet.
Other positive benefits of moving to a consolidated, cloud-based SAP system include:
Reduced costs: Instead of operating multiple, stand-alone data centers with cost-intensive hardware support, the centrally managed cloud platform has significantly reduced operating expenses for e.kundenservice.Netz's IT teams.
Better innovation, faster time to market: With instant access to data, decisions can be made on bringing new products and services as well as pricing changes to the market, while the cloud scalability and agility means new projects can be developed fast.
Improved customer experience: The introduction of digital products based on improved data analysis means customers can self-serve, accessing the services they need when they need them.
Reduced risk: Having a centralized data platform and automated cloud-based processes for data generation, analysis and control, has increased data quality and reduced the risk of errors. Cloud-based backups and scalable storage ensure that systems and data are always available and outages due to insufficient storage are prevented.
Greater sustainability: Using a single cloud-based data warehouse solution instead of multiple on-premises data centers is more CO2-efficient because it can be scaled up and down as needed, consuming only the exact computing power needed.
The excellent collaboration between all parties and professional competencies of the SoftwareONE team has ensured the success of this project. The ongoing managed service of the SAP environment by SoftwareONE frees us to focus on innovating new solutions to drive a greener tomorrow.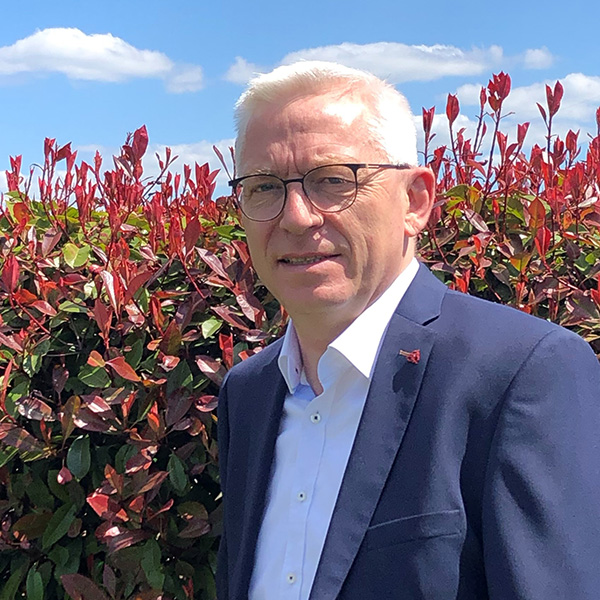 Product Owner & Architect, Solution Data & Analytics, e.kundenservice Netz GmbH
Connect with our experts
Share a few details about your business challenge, and we'll get right back to you.
Connect with our experts
Share a few details about your business challenge, and we'll get right back to you.