SoftwareOne case study
Verhaw IT innovated its business model in Azure with the ONEClub Program
Verhaw IT drives digital transformation of its customers with expanded Cloud Service portfolio
Verhaw IT acts as a hosting provider offering customers IT solutions and services across Brazil. As developments in technology and service delivery have advanced, customer demands and expectations have increased. Brazil's growing IT sector has expanded the portfolio of offerings, and Verhaw IT had reached its turning point. It needed continued growth and innovation in an extremely competitive market.
Verhaw IT's customers are distributed throughout Brazil and are accustomed to fast and effective service. Seeking to future-proof its business with a move to the cloud, Verhaw joined the ONEClub program. Using ONEClub's advisory and best practices, Verhaw IT completed its Microsoft Azure migration and changed its business model. It expanded its portfolio to cloud services and created new, flexible, innovative, and tailored offers for its customers using Microsoft technology. Moreover, the new model enabled Verhaw IT to develop "Verhaw Tech," an online application providing remote technical support.
Client

Verhaw IT

Industry

Information technology

Services

Using ONEClub's advisory and best practices, Verhaw IT transitioned to the Azure cloud and expanded its portfolio to cloud services. The SoftwareOne program delivers support, advisory, and a platform that Verhaw IT can market, sell, invoice, and manage to provide cloud solutions for its customers.

Country

Brazil
Our partnership with SoftwareOne and the ONEClub program has been extremely important for us to be able to start our digital transformation and to be able to take this transformation to our customers.
Sérgio Luís Rosa
CEO, Verhaw IT
About the client
Verhaw IT started in the Brazilian market in 2009 when IT&C (Information and Communication Technology) Infrastructure and Outsourcing solutions were in full expansion. In the last ten years, the company, headquartered in São José do Rio Preto, with a branch in São Paulo, managed more than 10 thousand assets, including desktops, notebooks, servers, CCTV, and network assets.
Verhaw IT delivers an integrated portfolio of cloud and hybrid offerings that its customers can rent or use monthly, including physical hardware, support services, applications, workloads, and IT infrastructure.
The challenge
As the IT market became more competitive, Verhaw IT needed to transform its business model. Customers demanded more flexible and scalable services, including cloud and hybrid solutions. For Verhaw IT to increase business growth and introduce new revenue streams, it needed to undergo a digital transformation and become a cloud hosting provider.
The company focused on Microsoft Azure cloud technology. However, it lacked the experience and expertise to move to Azure on its own.
We chose to work alongside

SoftwareOne

because, even though our technical team is outstanding, it was our first move-to-the-cloud project. So, we felt a bit safer working with

SoftwareOne

,
– said Rodrigo Reis, IT Manager, Verhaw IT.
Our policy is first to create, test, and deploy internally, and then take it to our customers,
– added Sérgio Luís Rosa, CEO, Verhaw IT.
Verhaw IT's customer profile was also shifting to medium-sized to small-sized companies that don't need large physical data centers and local solutions. This meant the biggest challenge was coming up with a business model that could serve these new customers, support their expansions, and support their business transformation quickly and practically.
The solution
In 2010, Verhaw IT closed a commercial partnership with SoftwareOne. The trust built between SoftwareOne and Verhaw IT over a decade led to joining the ONEClub program in 2019. Using ONEClub's advisory and best practices, Verhaw IT transitioned to the Azure cloud and expanded its portfolio to offer flexible and innovative cloud services. The digital transformation paved the way for Verhaw IT's new business model and innovations that have impacted business in recent years.
ONEClub has already helped more than 3,500 partners like Verhaw IT. The program allows SoftwareOne to deliver professional services, cloud software sales, support, managed services, and a platform to a network of partners, who can market, sell, invoice, and manage cloud solutions for their customers.
The partnership supports structuring our business model for Microsoft Azure and Office 365 services, team training, and financial incentives (PoC Azure). This new perspective was fundamental to reposition us in the market. As the equipment rental business decreases in the coming years,

SoftwareOne

's support helps us reinvent ourselves to gain market share.
– Gustavo Arroyo, President, Verhaw IT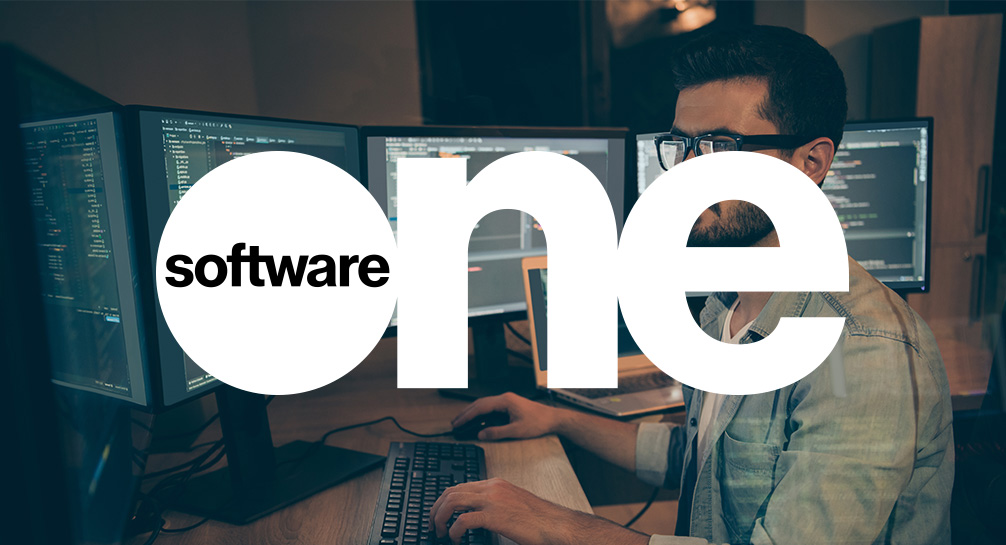 The result
Increased revenue: Two contracts within the new business model generated $500,000 in annual income in 2019. Inside this new model, 60 percent of Verhaw IT's expected growth is credited to ONEClub.
Expand business growth: Verhaw IT was present in more than 800 municipalities across Brazil, and now, through the partnership with

SoftwareOne

ONEClub Program, these cloud services have no barriers. Verhaw IT can now serve customers all over the country.
Expand service capabilities: Verhaw IT transitioned its infrastructure to Azure and extended its offers and services from on-premises to the cloud. As a result, Verhaw IT offers its customers flexibility in payment and use as well as the ability to scale customer's infrastructure quickly.
Stronger customer relationships: Verhaw IT leverages

SoftwareOne

's partner network in Brazil to extend its business offers, reach new markets, and expand its customer base.
Maintain compliance and cost control: With PyraCloud, Verhaw IT receives regular reporting and insights of its SPLA agreements to ease management and provide transparency with up-to-date overviews of licenses, ensuring compliance and cost control.
Increased flexibility and tailored offers: Verhaw IT joined the ONEClub CSP Indirect program. By working as a CSP reseller, Verhaw IT expanded its cloud services to create new, more flexible, and customized offers.
Connect with our experts
Share a few details about your business challenge, and we'll get right back to you.
Connect with our experts
Share a few details about your business challenge, and we'll get right back to you.